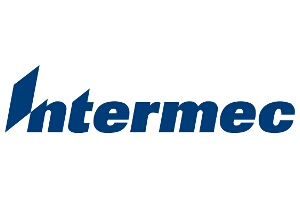 Honeywell (formerly Intermec) Terminal Emulator (formerly known as TE 2000) Software
Discontinued
Replaced by: Direct Replacement Not Available - Contact Us For Suggested Replacement
Intermec Terminal Emulator (formerly known as TE 2000) Software
Intermec Terminal Emulator (ITE), part of the Intermec Client Pack, is the next generation of Intermec's popular terminal emulation client designed for enterprise level data collection. It provides a consistent user interface and a common menu structure to simplify the use and management of applications running on Intermec mobile computers that run terminal emulation within 3270, 5250 and VT/ANSI environments.
Easy Deployment
To support fast, trouble-free roll-outs and deployments, ITE is available as a factory installed option on the Intermec CK71, CK3 and CV30 computers. Factory installation saves time and money during the rollout phase of a project by eliminating the need to load terminal emulation software or to install licenses in the field.
Of course the factory install option is not the only way to obtain ITE. ITE is compatible with all Intermec mobile computers and can be purchased as a standalone product for computers that do not include ITE in the factory load.
Faster ROI
The latest version of ITE is packed with enhancements that improve productivity, reduce errors, and deliver fast return on investment. Improvements in battery consumption allow ITE to run up to 30% longer than its predecessor on the same battery capacity. Performance enhancements allow it to scan up to 6 times faster, startup and connect up to 47% faster and process roundtrip transactions as much as 14 times faster than leading competitors for unmatched worker productivity.
Security
ITE now supports enhanced security! Terminal emulation traffic is no longer limited to running over an unencrypted Telnet connection to the host. ITE supports both SSH and SSL connections to the application host. These enhanced security mechanisms allow ITE to be deployed in environments that must conform to stringent security mandates.
Through multiple session support, ITE users can switch between up to four different simultaneous sessions (including SSH and SSL) without having to log out and re-launch each application. A signal strength indicator and time of day clock can be enabled on the toolbar.
Session Persistence
ITE works with Intermec's Session Persistence Server to provide wireless session persistence, preventing the loss of data and ensuring productivity when wireless connections are lost or users are out of WLAN range. Connections are maintained with the host even during long periods of being out of coverage or being suspended. In addition to preserving data, user productivity is increased because they are not required to relogin when the connection is resumed.
Intermec Session Persistence Server now supports SSL connections both from the ITE client and to the application host. This means that ITE and session persistence can be used together to satisfy information security mandates.
ITE Management
ITE reduces the burden on your IT resources, and helps eliminate laborintensive management of mobile equipment because it is integrated with Intermec SmartSystems™ to provide "no touch" configuration and updates of all ITE client devices from a single remote console. The system revises configurations, synchronizes software and updates firmware and drivers remotely and seamlessly. Note that SmartSystems remote management functionality is available using either the Intermec SmartSystems console or via a variety of third party systems management products.
Software Maintenance
Keeping software up-to-date is critical to maximizing the integrity of your data and the productivity of your workforce. With the purchase of the ITE annual maintenance plan, your Intermec devices will be kept up-to-date with the latest releases and receive product support beyond the warranty period.
Intermec Client Pack
ITE is part of the single license available for the Intermec Client Pack (ICP). ICP is a software bundle that brings flexibility to data collection clients by providing both a terminal emulator (Intermec Terminal Emulator) and a locked down browser (Intermec Browser) in a single software bundle through a single license. The license offers the choice to run either or both programs.
Leverages WMS investment with support for all major emulation protocols
Improves productivity with multiple sessions and session persistence
Enhances operator experience with industry leading terminal emulation performance
Enables security compliance via enhanced, secure communications
Lowers operational costs with remote management and configuration capability
Expands potential for new uses of data through remote procedure calls
Minimizes support expense through available maintenance plans

Part of the Intermec Client Pack
Product Specifications
Rent this Product
Need help finding a complete solution?
Call our product experts today!