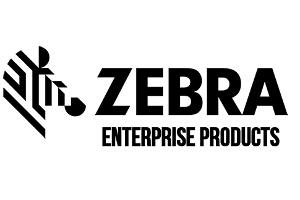 Zebra (formerly Motorola / Symbol) TekSpeech Pro Software
Discontinued
Replaced by: Direct Replacement Not Available - Contact Us For Suggested Replacement
Motorola / Symbol TekSpeech® Pro
A New Level of Flexibility And Performance for End-To-End Voice-Enabled Solutions
TekSpeech Pro provides the tools you need to make every aspect of voice-directed workflows easy — from dialogue scripting to host integration, deployment and solution management. This truly open solution gives you freedom of choice to design a solution that meets your specific business needs — your choice of mobile computer, your choice of accessories, your choice of application functions, your choice of backend business systems. All components are optimized to work together to deliver unsurpassed performance and voice quality.
Applications:
Warehouse and distribution centers in:

Retail
Manufacturing
Transportation and Logistics

Healthcare Warehouse management applications, including:

Picking
Packing
Receiving
Cross-docking
Put-away
Replenishment
Loading
Inventory counting
Quality inspection
Multi-modal enterprise applications made easy
No matter what functions you want to integrate, we give you the flexibility to do it. And comprehensive best-in-class application development tools provide everything you need to create rich voice-enable applications.

Choose the right mobile computer for every task
Select the form factor and feature set you need to maximize the productivity and accuracy for any warehouse management task. Support for multiple applications delivers a superior return on investment.

Support for any backend business system
TekSpeech Pro gives you the freedom of choice – you can choose to use the business logic in any of your business systems. No matter what application that business logic resides in, we make it easy to connect.

Best-in-class speaker independent voice recognition
Our industry-leading speaker independent voice recognition requires no speaker training for easy and fast deployment.

Comprehensive analytics
The Advanced Process Speech Analyzer (SPA) captures all types of time and event information from voice-directed processes, providing the visibility you need to maximize workflow and worker productivity.
Need help finding a complete solution?
Call our product experts today!