WLAN Site Surveys
Whether you are installing a new system or need a "tune up" for an existing environment, a professional WLAN site survey is indispensable in ensuring top performance of your network. Far too often all the attention is focused on hardware selection before considering the physical environment it will be operating in.
Legacy's on-site professional services team will conduct your wireless site survey using the industry's most advanced software. We deliver a comprehensive view of the environment detailing recommended hardware, location of access points, antenna types, sources of potential interference and even the difference between 2.4GHz and 5GHz channels.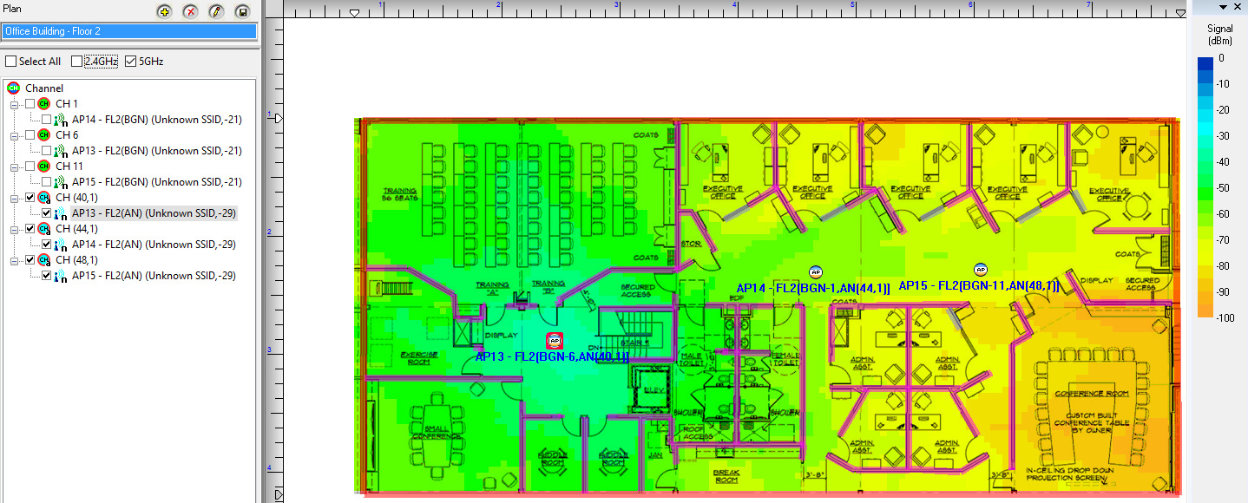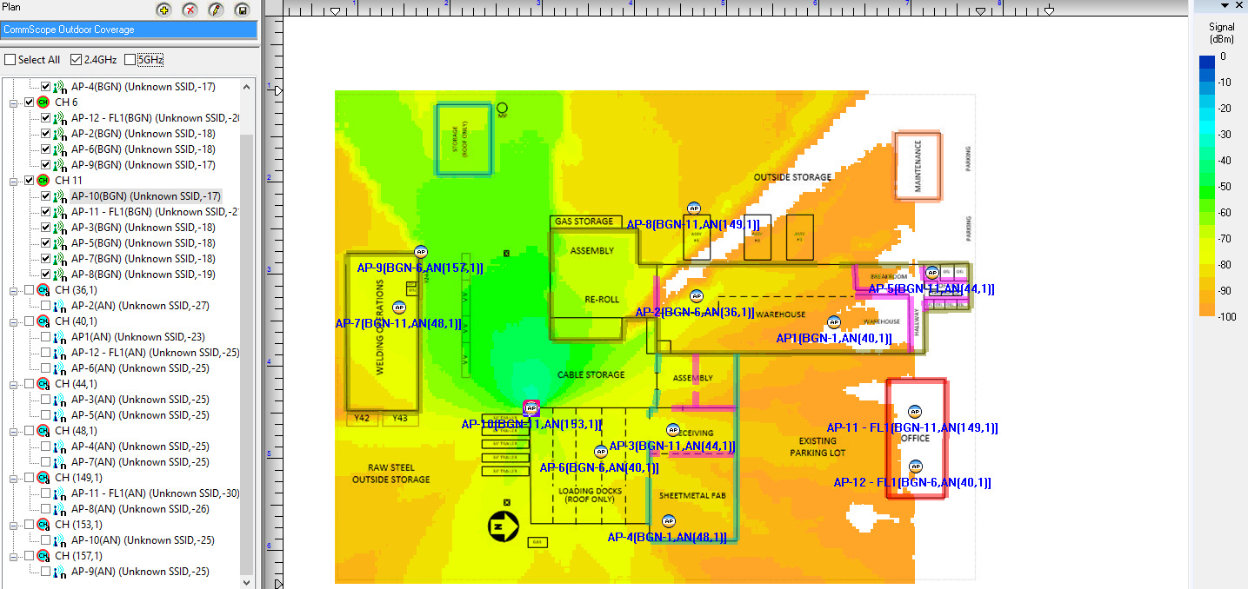 The Top 3 WLAN Mistakes
"I'll just do it myself"
While walking around the warehouse with a laptop will give rudimentary information such as signal strength and possibly signal to noise ratio, it will not tell you about potential sources of interference, spectrum analysis, or co-channel interference, common problems with WLAN environments.
"I'll just add more access points"
Maybe, but adding more access points can actually make the problem worse, increasing the chances of co-channel interference because of excessive overlap.
"Automatic power tuning access points – problem solved?"
Not really. Without analysis using proper software, understanding the working environment and the other equipment being used (even by neighbors) APT access points can actually attenuate themselves down to the point where signal strength is lost.